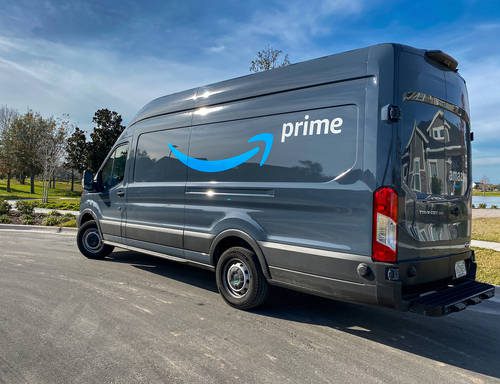 An Amazon delivery driver was found dead outside a home in Missouri after what appeared to be a dog attack. This led police to shoot two aggressive canines dead.
The body of the Amazon driver lay on the owner's property for hours after the apparent dog attack in Missouri.
According to the Ray County Sheriff's Office, deputies were dispatched to a residential area near Excelsior Springs Monday night. This was following reports from neighbors that an Amazon van had been parked outside for quite some time with no sign of movement.
Upon reaching the scene, they found the victim dead on the front lawn, with two aggressive dogs also roaming in the yard.
According to Fox 4 KC, the driver suffered injuries consistent with animal mauling, and two dogs were found on the scene. While the Sheriff's County Office has yet to confirm an official cause of death for the driver, his injuries are consistent with a dog attack. In addition, the incident is being investigated by a medical examiner to determine the exact cause.
One dog was shot after it entered the house through what was decribed as a dog door covered in blood. According to the sheriff, they followed the animal into the house and killed it, and another dog inside that acted aggressively.
Sheriff Childers said, "Due to the fact of the nature of some of the injuries to the male driver, we can't confirm or deny if (the dogs) were the cause of the death of the driver; however, we wanted to be safe."
At this time, the victim has not been identified, and there has been no information released about the owners. The dogs are described as a German Shepherd and English Mastiff.
In response to the death of the delivery driver, Amazon released a statement.
"We're deeply saddened by tonight's tragic incident involving a member of our Amazon family and will be providing support to the team and the driver's loved ones; we are assisting law enforcement in their investigation." The company said.
Currently no charges had been filed.